Respiratory Care
Our respiratory care unit (RCU) houses private and shared suites and is staffed with 24-7 Respiratory Therapists, a Pulmonologist medical director and specially trained nurses.
Working with your critical care team, our goal is to help our residents breathe better. If you cannot breathe on your own due to impaired or nonfunctioning lungs, we help by providing treatments for all types of respiratory failures.
Services include:
Mechanical ventilation
Non-invasive positive pressure ventilation
A full range of pulmonary therapy
Arterial blood gas draws/analysis
Speech/Swallowing therapy
When You Are On a Ventilator or Have a Tracheostomy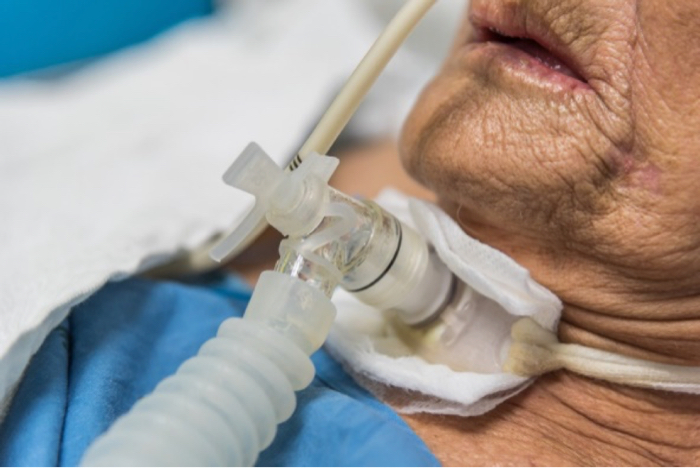 Sometimes respiratory challenges mean that you may need help with breathing. The thought of needing a ventilator to help you breathe can be very overwhelming. Your respiratory care team will assist you every step of the way. Whether you need short term rehab or long-term living, our Respiratory Care Unit is there to help you live comfortably.
Here at Islands, we dedicate entire floor to respiratory care and take pulmonary rehabilitation to another level. The Respiratory Care Unit (RCU) is equipped with a specialized team of professionals that include an MD Pulmonologist, respiratory therapists, and nursing staff. Using innovative technologies and cutting-edge respiratory equipment, we are committed to make your stay as comfortably deserving as possible.
Equipped with the resources and expertise, we're able to care for you as a resident if you need mechanical breathing assistance from a ventilator or needing specialty tracheostomy care. All our staff members are technically trained and skilled to work with ventilators and all types of breathing equipment and assistive devices.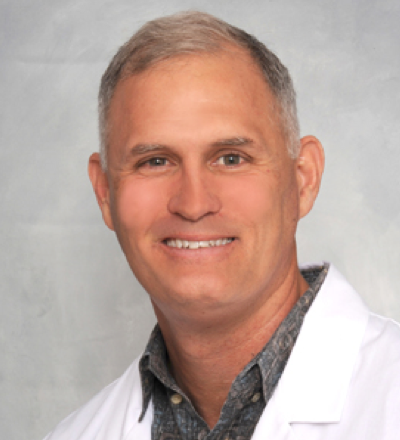 Dr. Eric Crawley, Pulmonologist
The only program of its kind in the State of Hawaii, the Islands RCU takes pulmonary rehab to another level.
We also partner with Hawaii Pacific Health (Straub, Pali Momi, Kapiolani & Wilcox) and Queens Medical Center to provide first class post-acute care to patients needing a longer rehabilitation period. Dr. Eric Crawley a board-certified Straub Pulmonologist, is our RCU medical director. By maintaining close relationships with both medical centers we can ensure that our residents' transition from the hospital to our community is a smooth one.