Our Services
All the Comforts of Home
We know that staying in a medical community can be stressful and overwhelming. Therefore, we work hard and strive to give you all the comforts of home. Our shared suites offer amenities such as electronic beds with integrated scales and adjustable positions, a flat screen television equipped with the standard Spectrum cable package. Free Wi-Fi, and telephone service.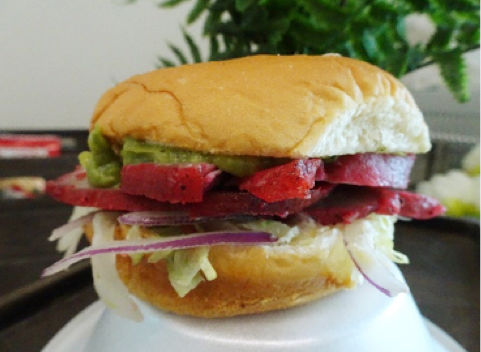 Dining Options
Our Chef will work closely with our registered dietitian to create nutritious, flavorful meals including special and modified diets. A wide variety of menu selections are available to please your palette and are available to order.

Our Major Services Include:
Admission Criteria
Admission to Islands Skilled Nursing and Rehab may be considered medically necessary when ALL of the following criteria are met:
Skilled services are provided under the supervision of a physician and delivered by a qualified and licensed provider AND
Care plans specify individual realistic goals and discharge plans AND
Skilled services are medically necessary and cannot be provided in a lower level of care setting AND
Provided services are expected to result in measurable and significant improvement in the patient's condition within a reasonable time frame AND
Patient is medically stable AND
One or more skilled therapies or skilled nursing services are given at least daily
At least 18 years of age or older
---
Non Discrimination Policy
Islands Skilled Nursing and Rehabilitation ("Islands Skilled Nursing and Rehabilitation") complies with applicable Federal civil rights laws and does not discriminate based on race, color. national origin, age, disability, or sex. Islands Skilled Nursing and Rehabilitation does not exclude people or treat them differently because of race, color, national origin, age, disability, or sex.





We will provide free aids and services to people with disabilities to communicate effectively with us, such as:
Qualified sign language interpreters
Written information in other formats (sarge print, audio, accessible electronic formats, other formats)
Free language services to people who's primary language is not English such as:

Qualified interpreters
Information written in other languages
If you need these services, please contact Social Services.
If you believe that Islands Skilled Nursing and Rehabilitation has failed to provide these services or discriminated in another way on the basis of race, color, national origin, age, disability, or sex, you can file a grievance with: Chief Executive Officer, 1205 Alexander Street, Honolulu, HI 96826. You may also file a civil rights complaint with the US Department of Health and Human Services Office for Civil Rights, electronically through the OCRC Complaint Portal, available at
ocrportal.hhs.gov/ocr/portal/lobby.jsf
or by mail or phone at:
US Department of Health and Human Services
200 Independence Avenue, SW
Room 509F HHH Building
Washington, DC 20201
1 800 368-1019 OR (TDD) 800 537-7697