Don't Keep it to Yourself!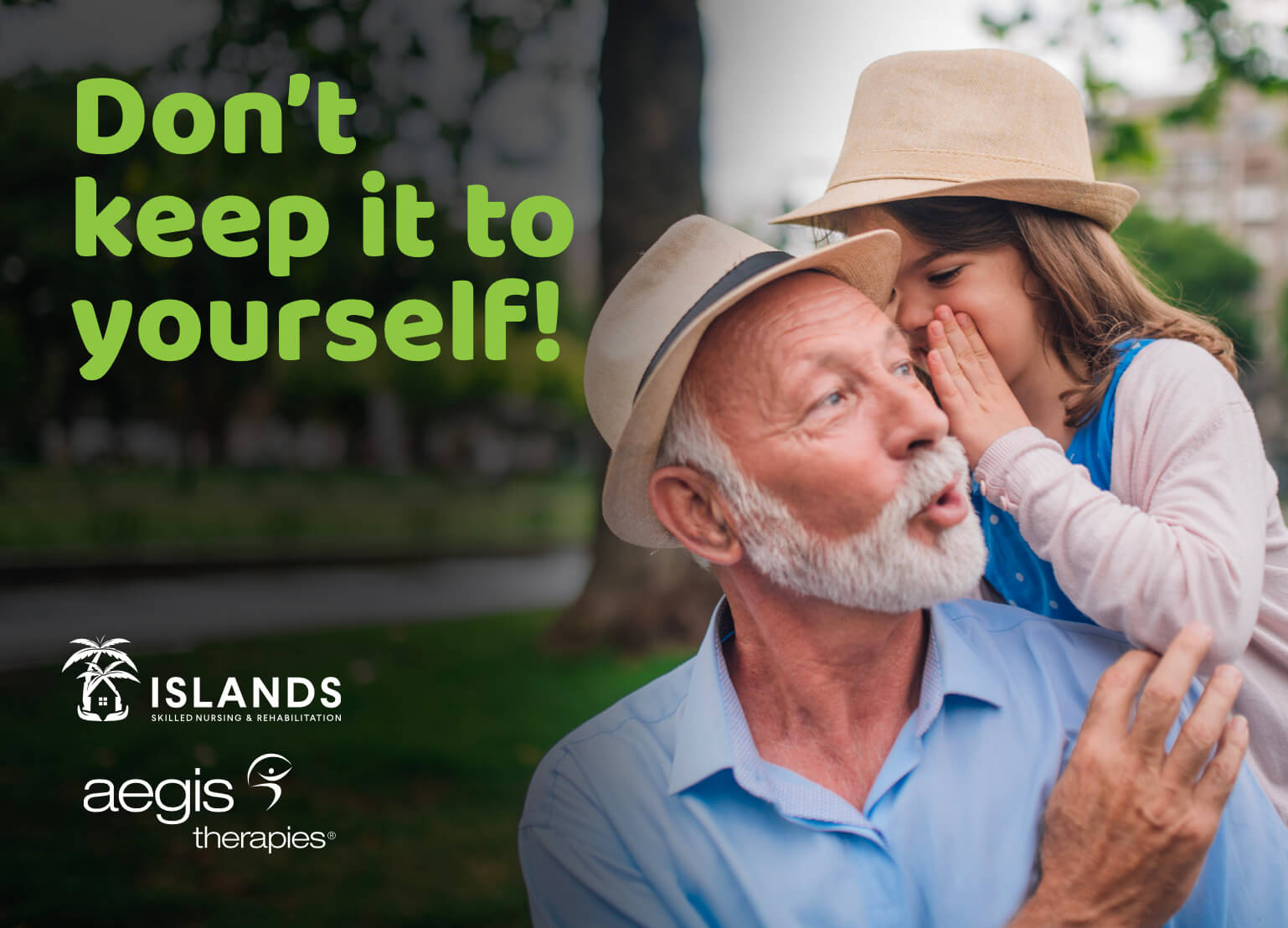 A great experience is worth sharing.
Every day people are searching the internet for uplifting answers to their life challenges. We want the world to know your story. Will you share your experience with Islands Skilled Nursing and Rehabilitation by reviewing us online?
To add a star rating and review on Google, follow these simple steps:
On your computer, go to islandsnr.business.site.
Scroll down and click "write a review".
If you aren't already signed in to your Google account it will ask you to do so.
In the window that appears, click the stars to score Islands Skilled Nursing and Rehabilitation and write your uplifting story as a review.
To share the good news in other places you can review us on:
Thank you for taking time to share your experience!
Aegis Therapies welcomes all persons in need of its services and does not discriminate on the basis of age, disability, race, color, national origin, ancestry, religion, gender identity, sexual orientation or source of payment. Aegis Therapies and the featured company are separate companies. Aegis provides therapy services pursuant to a Service Agreement with the featured company. Interpreter Services are available at no cost. Please visit your local Aegis Therapies location for assistance. Servicios de interpretación están disponibles sin costo. Visite su sucursal local de Aegis Therapies para recibir asistencia. 我们提供免费传译服务。请探访您的本地Aegis Therapies地点以获得协助。ATS-00860-19 J250